FUNERAL HOME PRICES AND SERVICES*

The Alliance has contracted with a licensed funeral director to provide a choice of plans.

STANDARD SERVICES INCLUDED IN ALL PLANS:

the pickup of the deceased,

conference with survivors to review arrangements,

procuring and filing of all permits and certificates to comply with local regulations.

Plans do not include coroner's fee, if charged.

PLAN I ~ $875 ~ Cremation

Includes:

transportation of deceased to crematory,

cremation of the remains,

standard container for ashes,

temporary storage of ashes for pickup by survivors.

PLAN II ~ $1,050 ~ Simple Burial (casket cost included)

Includes:

cloth-covered casket and delivery to cemetery within local area,

no other mortuary services.

PLAN III ~ $1,395 ~ Traditional Funeral at Funeral Home, Church, or Chapel                                        (casket cost not included)

Includes the following services, where required or requested:

use of funeral home facilities,

transportation of deceased to and from funeral home to church or chapel,

delivery to cemetery or crematory in local area.

* Current contracted prices, effective through December 2019.


Casket Prices


Cloth-Covered Wood   $550

Steel - 20 Gauge

$725

Solid Wood

        $975

Rental Casket

    $425
  Where applicable, the following          additional charges will apply:

Charge of $2.25 per mile for pickup beyond 25 miles of the funeral home.

Charge of $150 if the deceased is to be removed from a private residence.

The Alliance currently contracts with:

Hartson Funeral Home

11111 W. Janesville Road

Hales Corners, WI 53130

414-425-9797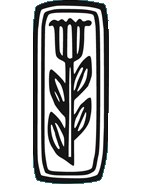 Funeral Consumers Alliance